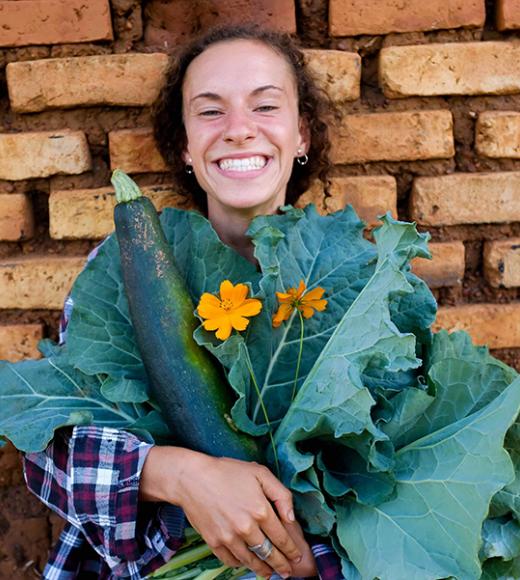 Unit

International Agricultural Development & Soils and Biogeochemistry
Bio
Project
My project focuses on understanding how UC Extension and policy makers could better support agronomic crop production in California. By designing a needs assessment for PCAs and agronomic growers throughout the state, we aim to generate an understanding of common challenges and motivations for management decisions within the broader context of California agriculture - especially related to policy, economics, and new regulations. We also aim to identify information needs for different systems and regions to inform future research and extension activities based on a better understanding of growers' needs. 
Background
Jessie grew up in Minnesota and attended the University of Wisconsin-Madison, where she received her degree in Biology and Environmental Studies, with a minor in Global Health. During her time in Madison, she interned with an organization called Slow Food as a community engagement intern and worked as a research assistant in a plant physiology lab investigating temperature stress in potatoes. After graduating from the University of Wisconsin, Jessie worked for an organization in New Hope, Minnesota called The Food Group, developing educational materials for an adult education program on navigating the food system and working to bring fresh produce into local food banks. She then went on to work as a Farm and Community Engagement Fellow for a non-profit organization called Gardens for Health International in Kigali, Rwanda. In Rwanda, she assisted in the management of a 5-acre farm and engaged the community in agriculture education. Upon her return from Rwanda, Jessie spent a summer working on vegetable farm in Minnetrista, Minnesota before she began attending UC Davis. 
Research interests
I am interested in the influence of policy on agriculture, the role of extension in moving agriculture production into more ecologically managed systems, and understanding how university research is translated to the field. I am passionate about the need to translate research into action - both at the farm and consumer level through education. I am also interested in what motivates farmers to engage in certain management practices. My focus has been on soil health, as I hope to understand what policies, regulations, and economic influences determine how growers choose to manage their land, as well as how policy makers and extension workers can better support growers in creating healthier systems.